ABOUT US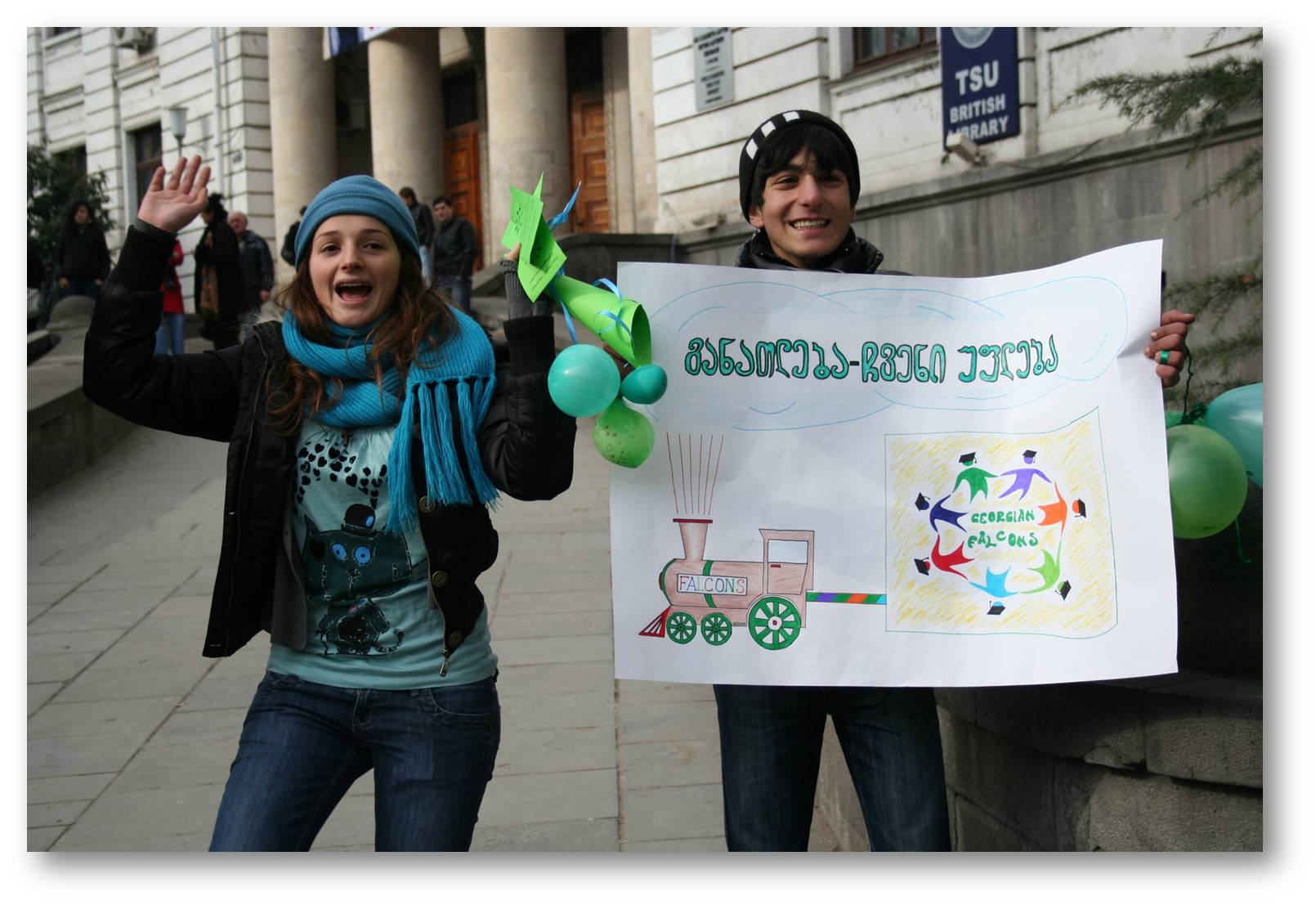 The educational project, called "TSU – Children's University", was established at Ivane Javakhishvili Tbilisi State University at 2007, in order to achieve close cooperation with schools to boost youngsters' interest in science and knowledge, to raise motivation in learning and improve the quality of school education.
Since 2010, the activities of that project were enlarged – it covers now more than five hundred 12-18 year old pupils, therefore, the name was changed to Unijunior at TSU.
The message of Unijunior at TSU is - Scientia potentia est.
Participation of schoolchildren in any scientific and educational events taking place in Unijunior at TSU is unlimited and free of any charge.
Our activities are highly supported by the Ministry of Education and Science of Georgia.
TSU academic staff is regularly arranging lectures and laboratory studies, scientific conferences, quiz shows, contests and walking trips for pupils.
The activities at Unijunior at TSU are focused on:
• Familiarize schoolchildren with the subject area "UNIVERSITY" and opportunities of university education;
• Offering access to exact and natural sciences and other subjects (mathematics, physics, chemistry, biology, geography, foreign languages, economy, history, medicine) in order to give impulses for new interests;
• Attracting interested pupils to the University, helping them to realize their inherent mental potentialities;
• Getting acquainted with diverse educational programs offered at TSU, assisting them in choosing the future profession;
The main task of today is - to give more schoolchildren possibility to take part in any scientific and educational events of Unijunior at TSU. For this purpose we transferred many popular programs, conferences and others to schools of the remote regions.